The Multiple User System for Earth Sensing (MUSES) is a precision pointing platform that will host instruments like high-definition digital cameras that can be changed, upgraded, and robotically serviced as needed. MUSES was built by Teledyne Brown Engineering (TBE) in Huntsville, Alabama and currently resides on the International Space Station (ISS).
In order for MUSES to perform successfully and withstand the extreme space environment, Aerospace Fabrication & Materials (AFM) needed to get involved. To protect this platform from the damaging elements of spacee, AFM provided and installed multilayer insulation (MLI) on the instrument.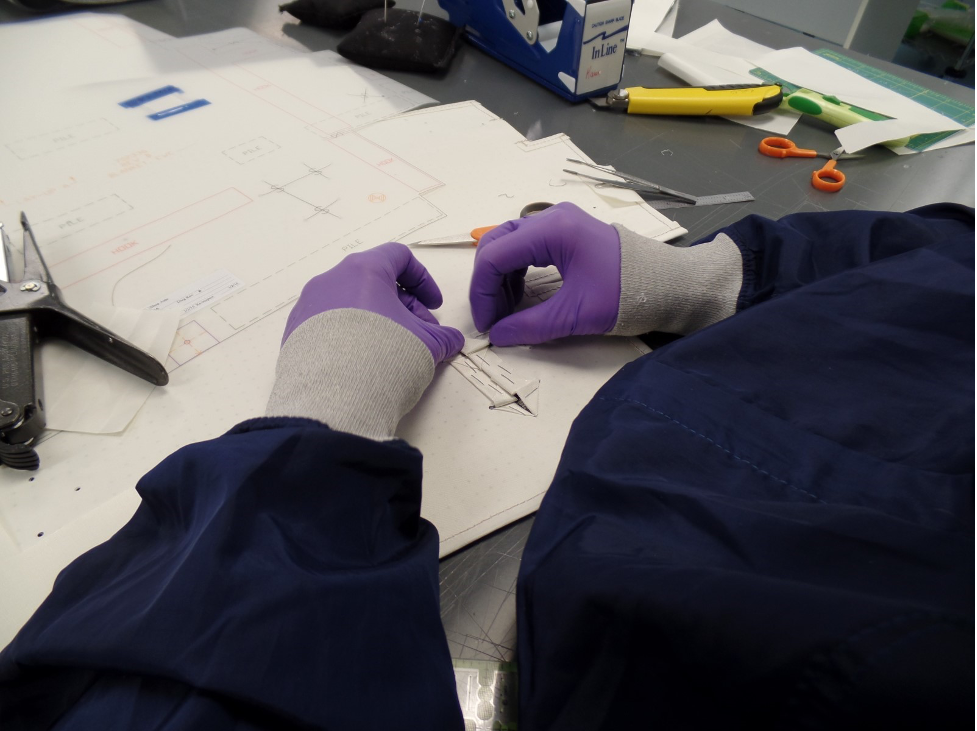 AFM Fabricator shown "Capping" the edges of the MLI blanket.
AFM has a long history of providing MLI for ISS and missions deployed from the ISS; this can be a challenging task as MLI blankets need to be precisely manufactured. However, AFM's engineering and manufacturing experience has allowed the MLI blankets to be thermally efficient as well as visually pristine—professionalism that can only be found at AFM!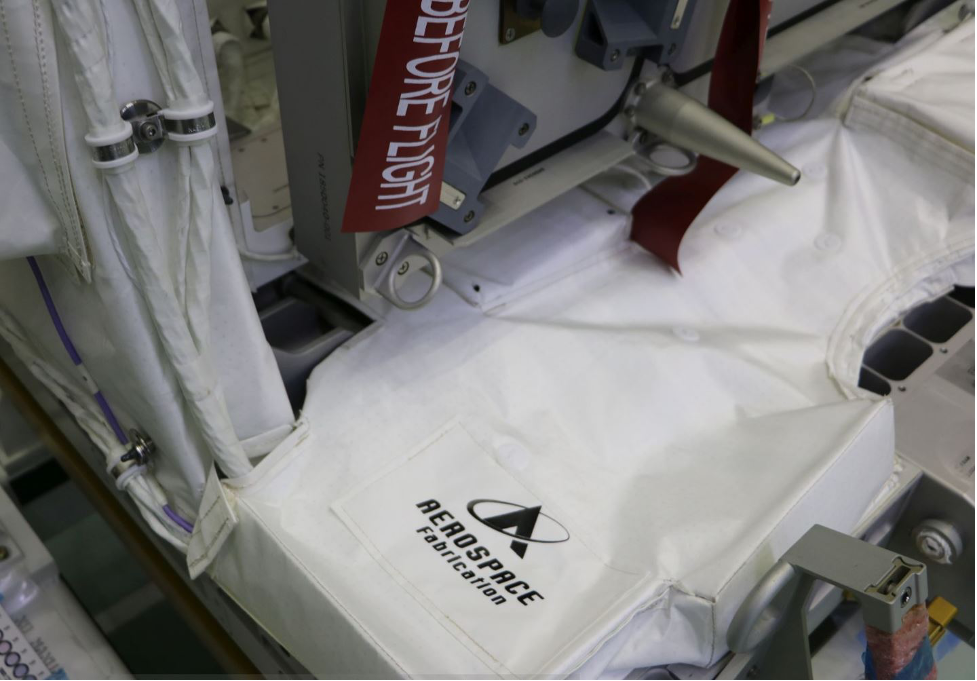 AFM logo shown on the MUSES MLI blankets
MUSES will be managed by TDE and is the first commercial earth-sensing platform on the ISS. Many research institutions and private companies will be able to integrate their sensors on the MUSES platform.
One platform is the DLR Earth Sensing Image Spectrometer (DESIS) which Is responsible for imaging and inspecting ecosystems to give scientist an indication of the condition of forests and agriculture land.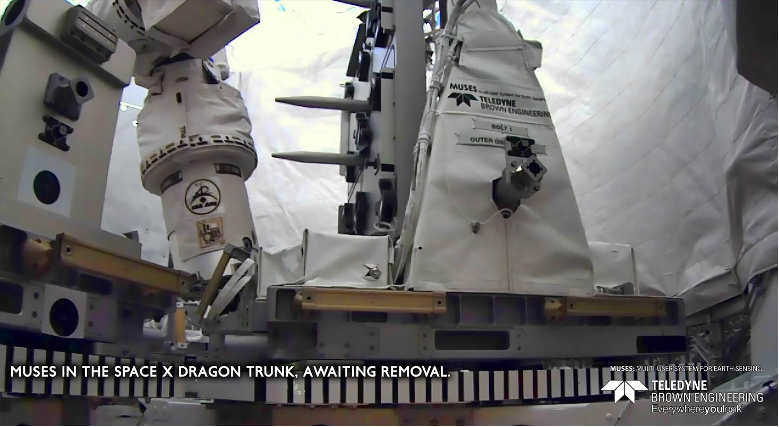 MUSES platform awaiting installation on the ISS
Getting MUSES Space-Ready
To get the MUSES platform into space, AFM covered the platform with MLI prior to launch. After the launch, an astronaut spacewalk was performed to install the platform on an arm of the ISS. This arm would face continuously towards Earth. The platform originally was installed with payloads, but future spacewalks could be performed to install new equipment.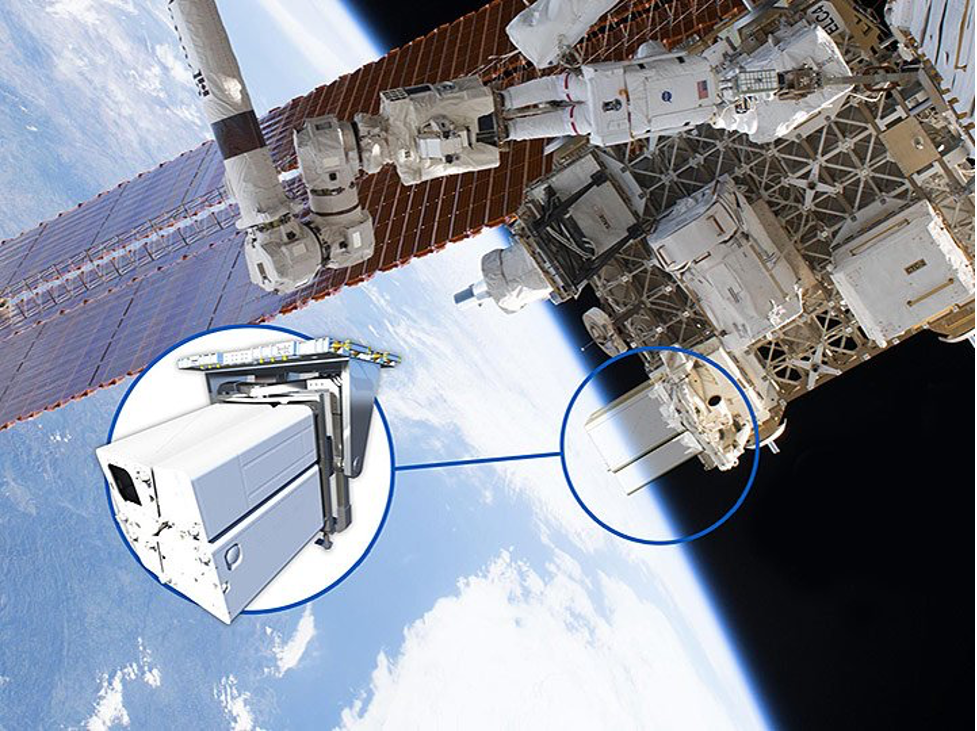 Position of the MUSES Platform on the ISS
To learn more about other projects AFM has completed see 2021 a Year in Review or submit a request for your own project!