In 2021, Aerospace Fabrication & Materials (AFM) continued to produce industry leading passive thermal control products for the most extreme aerospace and cryogenic applications through design, manufacturing, and installation.
Our previously manufactured multilayer insulation (MLI) blanket assemblies were successfully launched into space—some of which included parts that were delivered to the International Space Station (ISS) by Nanoracks and Redwire. In addition to our products reaching new heights, the cryogenic super insulation blanket results were published for the first SHIIVER tests and presented at CEC 2021. AFM even hosted a seminar to enhance the knowledge and understanding of our engineering staff. If you're interested in finding an AFM solution for your application, submit a request today; otherwise, keep reading to learn more about a few of our project highlights from 2021:
Aerospace Fabrication in Action: Our Projects in Space
1. Aerospace Fabrication teams up with Nanoracks
AFM continues to work with Nanoracks, LLC providing MLI blankets for an array of components. Nanoracks is an Aerospace company that launches small CubeSats for research applications from the International Space Station or Automated Transfer Vehicles (ATV's) to higher earth orbits. Their CubeSat deployer is the universal payload deployment method from the ISS.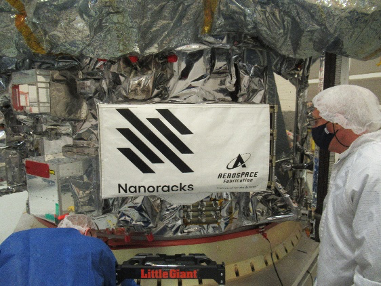 Most notably, Nanoracks launched CubeSats from the Katherine Johnson Cygnus ATV in 2021 and the universal deployer on the ISS. AFM's engineers worked to design a cover for these deployers to satisfy the unique requirements of the application.
2. Redwire delivers iROSA to the ISS with Aerospace Fabrication components
Redwire, an aerospace solutions company, has been working with NASA and Boeing to deliver ISS Roll-Out Solar Arrays (iROSA). Redwire launched their payload, including MLI and MMOD shields fabricated by AFM, on December 9th, 2021 from the Kennedy Space Center.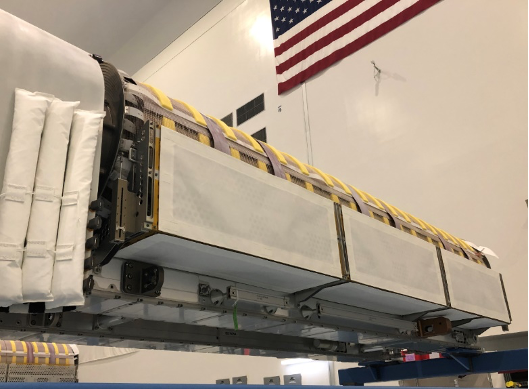 AFM designed the MLI to protect the solar array base and created the micrometeoroid and orbital debris (MMOD) shielding around the hub of the mechanism. The MLI blankets protect the instruments from the large temperature swings of over 500°F while the the MMOD shields are essential for ISS payloads to prevent damage from space debris traveling over 15,000mph. Interested in learning more? Visit our MLI and MMOD Shields product pages.
3. SHIIVER Results Published by NASA
NASA embarked on a multiyear program to test a variety of technologies revolving around the storage and maintenance of cryogen fuels. The project was called "Structural Heat Intercept, Insulation, and Vibration Evaluation Rig" or SHIIVER.
From 2017 to 2020, these tests were carried out at the Glenn Research Center and in the In-Space Propulsion Facility (ISP) chamber at NASA's Armstrong Test Facility. All the data collected in the test program were compiled and published in August of 2021.
AFM provided a variety of insulation products for the program and participated in the installation of the test MLI blankets. The resulting data can now be used as a baseline for future work on improving an array of technologies including the passive thermal control systems. AFM continues to work with NASA individuals to improve this important technology. To learn more about our cryogenic super insulation products click here.
4. A "World of Cold" Seminar with James Fesmire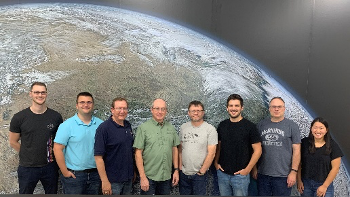 During the first week in August of 2021, AFM invited James Fesmire to present his "World of Cold" training which focused on the safety and application of cryogenic fluids and materials. This training seminar enhanced the understanding of the engineering staff.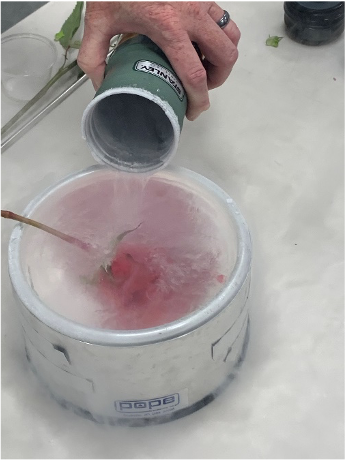 The course offered many opportunities to work with liquid nitrogen in a controlled environment and topics included the safety and properties of various cryogenic liquids along with the improved technique of testing insulation products. Several experiments were performed which showed the effects on organic and inorganic materials.
When these items were submerged in liquid Nitrogen their traditional properties changed and they became extremely brittle. Learning the safety and properties of liquid cryogens will help engineers at AFM work with our Cryostat 200 to generate data for AFM's Pola Products.
Ready to Start the New Year with AFM?
Now that 2021 has come and gone, we're ready for a stellar 2022. If you're ready to find a solution for your application with AFM, reach out to Aerospace Fabrication today to get started!