Farmington, MN— Aerospace Fabrication — Aerospace Fabrication & Materials, LLC (AFM) held an open house for the Farmington Community on June 28th, 2023. AFM performed an official ribbon cutting ceremony on the building addition that had been completed in the spring. The addition doubles the manufacturing space available and allows for continued vertical integration of products.
The Project
The new construction project is located in the Farmington Industrial Park, just east of Pilot Knob Road, on 208th Street West. The 13,333 square foot addition includes an expanded stockroom space, machine shop space, secure facilities, an expansive processing area and added cleanroom space.
"As we look to the future of the aerospace and cryogenic markets, we see a tremendous amount of growth", said Rod Guenther, AFM Managing Partner / General Manager.  "This addition will allow us to grow and pursue exciting new opportunities into the future."
"Our core capabilities of sewing, taping and sealing films, foils and fabrics into a myriad of passive thermal control soft goods will be enhanced by the tremendous potential within this new facility. None of this expansion would have been possible if not for the efforts and commitment of our entire workforce. We are so grateful for the passion and drive that they bring every day. We now look forward to exciting new ventures in the developing areas of the aerospace and cryogenic markets," commented Brent Anderson, Managing Partner and Business Development Manager.
Completion
​Aerospace Fabrication took provisional occupancy at the end of April. This allowed manufacturing to move into the new space and provide for the refurbishment of current facilities to expand cleanroom space and make other facility improvements. All construction activities were complete on June 1st, 2023. Aerospace Fabrication will now look forward to adding new manufacturing equipment in the expanded space to continue on its growth path.
About Aerospace Fabrication & Materials, LLC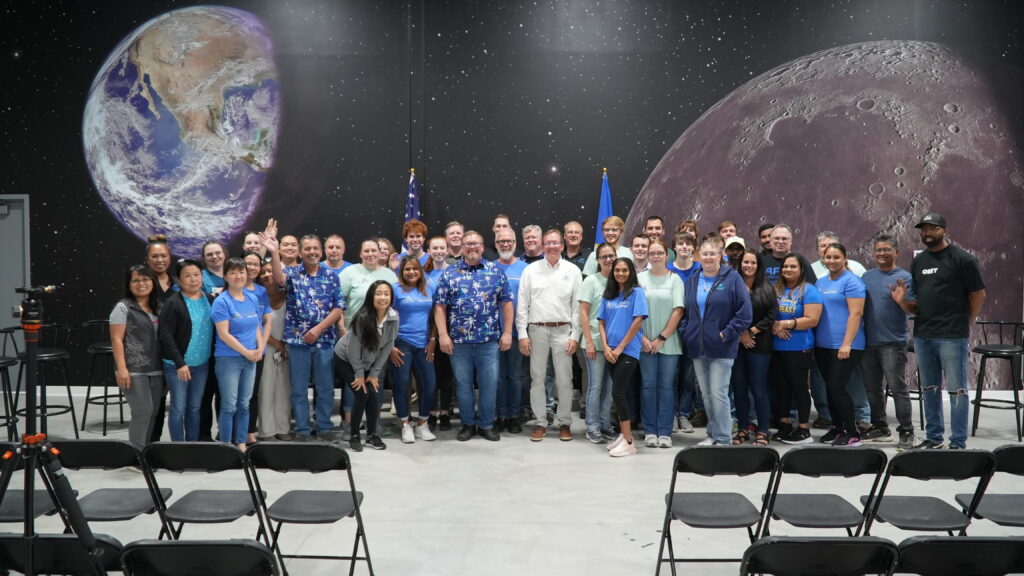 Aerospace Fabrication & Materials, LLC is an ISO and AS registered manufacturer that leads the aerospace industry in the design, manufacture and installation of Multilayer Insulation (MLI) Blankets and associated passive thermal control products. Established in 1999, Aerospace Fabrication provides quality MLI Blankets for the most extreme aerospace and cryogenic environments. Over the past two decades the firm has teamed up with leading aerospace companies and governmental organizations to provide MLI for countless "big science" missions, optical telescopes, numerous data collecting satellites and International Space Station projects.
Inquiries about Aerospace Fabrication & Materials, LLC may be directed to: Brent Anderson @ (651) 615-2808 X109 (or brent.anderson@aerospacefab.com).